2022
Whiskey List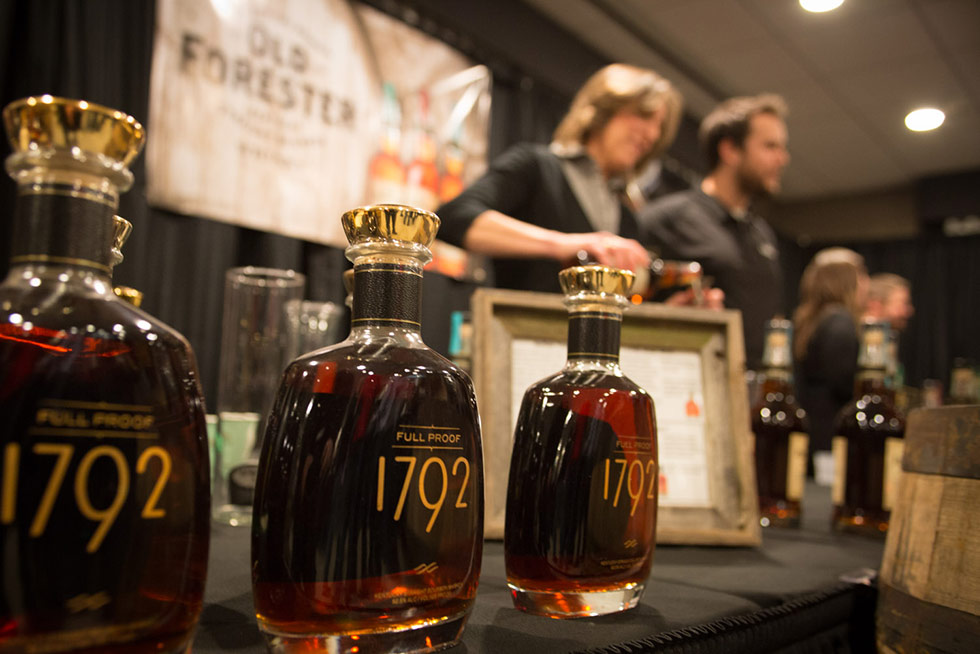 Samples available exclusively to VIP and PLATINUM ticket holders.
Samples available exclusively PLATINUM ticket holders.
Crown Vanilla
Crown XO
Crown Noble Winter Wheat
Crown 18 Year
Ardbeg Wee Beastie
Ardbeg Uigeadial
Ardbeg Corryvrcken
Johnnie Walker High Rye
Johnnie Walker Green Label
Copper Dog Scotch Whisky
Johnnie Walker Gold Label
Tullabardine Single Malt
Tullabardine 12 Year
Tullabardine 15 Year
Keeper's Heart
Calumet Small Batch
Calumet 15 Year
Pendleton Regular
Pendleton Midnight
Pendleton 1910
Dalmore 12 Year
Dalmore 15 Year
Dalmore Cigar Malt
Proper Twelve
Bushmills Black
Bushmills Red
Bushmills 21 Year
Kentucky Owl The Wiseman
Truman
Kentucky Owl Confiscated
Kentucky Owl Batch #10
Kaiyo Japanese Single Malt 7 Year
Kaiyo Japanese Mizunara Oak
Kaiyo Japanese Cask Strength
Revelstoke Cherry
Revelstoke Cinnamon
Revelstoke Black Berry
Michter's Rye Single Barrel
Michters Small Batch Sour Mash
Michter's American Whiskey
Michters 10 Year
Tin Cup Bourbon
Tin Cup 10 Year
Stranahan's Orig Single Malt Whiskey
Stranahan's Blue Peak Single Malt
Redemption Bourbon
Redemption Rye
Bib & Tucker
Masterson's 10 Year Rye
Bowman Brothers
Issac Bowman Port Barrel Finish
Very Old Barton
Caribou Crossing
High West American Prairie
High West Double Rye
Maker's Mark 101
Jim Beam Black
Kilbeggan Irish Whiskey
Connemara Peated Single Malt Irish
Elijah Craig Small Batch
Elijah Craig Toasted Barrel
Redwood Empire Pipe Dream Bourbon
Redwood Empire Emerald Giant Rye
Redwood Empire Lost Monarch Whiskey
Longbranch
Wild Turkey Rare Breed
Balcones Baby Blue
Balcones Pot Still
1792 12 Year
1792 Full Proof
1792 Sweet Wheat
Old Elk Cask Finish
Old Elk Blended Straight
Old Elk Infinity Blend
Old Elk Sherry Cask
Whiskey Smith Banana
Whiskey Smith Chocolate
Whiskey Smith Peach
Duke Bourbon 88
Duke Grand Cru Founder's Reserve
Duke Double Barrel Rye Founder's Reserve
Slow N Low Rock
Slow N Low Coffee
Jameson Orange
8 Ball
Knucklenoggin
Redneck Riviera Honey Apple
Whicked Pickle
Skrewball
Highland Park 18 Year
Benriach Smokey 12 Year
Gladstone Axe Amer Oak
Bruichladdich Laddie
The Macallan Gold Double Cask
Four Roses Single Barrel
Four Roses Small Batch
Oak & Eden 4 Grain
Jesse James
Whistle Pig 10
Templeton Sherry Cask
Peerless Straight Rye
Tattersal Straight Rye
Hotel Tango Rye
Blackened
Widow Jane 10 Year
Bradshaw Bourbon
Uncle Nearest 1856
Few Bourbon
Ezra Brooks 99
Minor Case Rye
Remus Straight
Rossville Union Straight Rye
Yellowstone
Buffalo Chip Woody's Reserve
Wyoming Outryder
Hotel Tango Bourbon
Boulder Single Malt
Amadore Dbl Barrel Wheat-Chard cask finish
Thomas S Moore Port
EH Taylor Small Batch
Thomas S Moore Chard
Weller Special Reserve
Thomas S Moore Cab
Redbreast Cask Strength
Clontarf 1014 Irish Whiskey
Knappogue Castle
Writers Tears Dbl Oak
Powers 86
Umiki Ocean Fused
Shunka Shuto Spring Blend
Kamiki Intense Wood
Hatozaki Small Batch
Legacy
Gibson 10 Year
Lot 40
Pikes Creek
Bearface
Old Forester Statesman
Coopers Craft Straight Bourbon
Woodford Double Oaked
Woodford Reserve Five Malt Stouted Mash
Jack Daniels Coy Hill
Barrel Craft Spirits
Barrel Batch 31
Barrel Dovetail
Barrel Seagrass
Proof Artisan Crooked Furrow 4 Year Bourbon
Proof Artisan Glen Fargo American Malt Whiskey
Proof Artisan Motorhead Ace of Spades Bourbon
Old Rip Van Winkle 10 Year
VanWinkle Special Reserve 12 Year Lot "B"
Pappy VanWinkle's Family Reserve 20 Year
Thomas Handy Sazerac Rye
Remus Repeal V
Teitessa LTD 30 Year
Weller C.Y.P.B.
Weller Full Proof
The Macallan 25 Year
Whistle Pig 18 Year
Redbreast 27 Year
Samples available exclusively to VIP and PLATINUM ticket holders.
Samples available exclusively PLATINUM ticket holders.
***List Subject To Change***